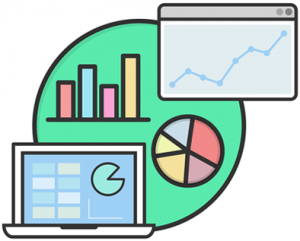 SEO London agency is the major leading SEO company in England that prides itself on customer service and business performance. Are you looking to get your website ranking higher in search engine results for your relevant keywords that relate to your products, brand, and services?  
Are you tired of your competitors constantly outranking you on search engines like Google and not knowing how it's happening? Let us help you by providing our leading services and achieving your SEO goals. 
With our many years of experience, we can deliver the best SEO services in London and around the UK, putting us at an advantage against other companies. We offer our quality SEO services to all types of business both private and local. 
We specialize in helping every business to achieve first page ranking results with the help of our comprehensive, effective services, and make sure to keep everything within Google's guidelines. This will ensure you don't ever get fined from Google for taking an inappropriate course of action. 
We are here to help overcome the mystery of SEO for many business owners. One of the main issues that business owners and website developers face in relation to SEO is understanding what service is being provided.
Lots of companies make big promises, talk in technical jargon supplemented with scare stories and sales – they deliberately make it difficult to understand so you are forced into trusting them. As an experienced SEO company, we know how frustrating this is for you.
Instead of doing the usual fast-talking and acting like any other SEO company, we guarantee that we will be straight-talking and transparent – explaining what we do, how we do it and what your results will be. We can go through this in detail and you will be able to create a tailored plan for your needs.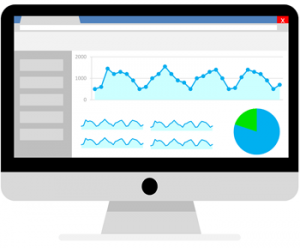 Your ideas will dictate our plan of action, explanations, and advice for your website that will get the best results. While there are several techniques that we can use, here is some information that you need to know before going any further:
Firstly, you don' need an SEO agency to get a good ranking on Google and any agency that tells you otherwise is just lying to you for a profit. If a dodgy SEO agency 'assists' your website, then you may find your position in Google is affected as you will have suffered a penalty – in this case, you will need an agency more than ever, but make sure it's the right one!
Our job here at SEO London Agency is to constantly work on your website to make sure your ranking improves, you overtake your competition on Google so that you get the best keyword results, and we aim to make it as hard as possible for any other website to overtake you.
All of this is paramount because as we all know – every website that shows up on google in the top positions will achieve the highest clicks. It's that simple – a website in the number one position will achieve higher clicks over position two and so on until you reach the later pages that no one visits.
This isn't as low as you might think – in fact even by page two you will barely get any clicks at all – which is why your ranking is crucial. So, while you don't need SEO services to appear in Google, you need them to make sure you rank well and beat your competition.
Search engines are also notoriously difficult for the untrained combined with the fact Google constantly releases new updates that are designed to make SEO harder – it can be very difficult to get good results quickly. That is why you need an agency like ours that is not only aware but on top of all occurrences like this so you won't be wasting your time.
Here at SEO London Agency, we make sure not to use one particular tactic or approach to help your listing reach the first page of Google. We use both on and off-page tactics that will make all the difference in ensuring your website not only reaches the first page but stays there.
Don't believe us, well then let us ask, how did you find us? This wasn't a lucky chance – we worked really hard to make sure we were at the top of your search page and we will do the same thing for you once you choose us.
Let our actions speak louder than words when it comes to SEO because every company will claim themselves to be an expert – but did you find them when you searched? If a company cannot boost its own ratings, then how can you trust it to boost yours?
You need a company that talks-the-talk and walks-the-walk so make sure to pick SEO London Agency for all your SEO needs. We have the skills, the resources, and the experience to help your business get to where you want it to be.
We are flexible, creative, and can have clients from all different industries. Our methods for SEO success are translatable for every business and we are committed to finding your success.